CURSOS DA 1ª QUINZENA DE ESTÉTICA INDUSTRIAL - 1966/1967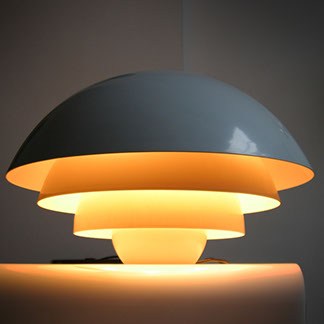 No seguimento da 1ª Quinzena de Estética de Industrial, o Núcleo de Arte e Arquitectura Industrial do INII, nos anos de 1966 e 1967 promoveu cursos em áreas complementares à disciplina de design industrial, contando com a presença de dois dos conferencistas da Quinzena.
O primeiro foi o arquitecto e designer Sergio Asti que, juntamente com um monitor do Council of Industrial Design de Londres e com o apoio do Instituto Britânico de Lisboa, leccionou dois cursos em Abril de 1966, respectivamente, "Acerca de Electrodomésticos" e "Acerca do Móvel", cursos com a duração de 20 horas e direcionados para designers e quadros superiores de empresas, num máximo de vinte participantes.
No ano seguinte coube ao especialista em cor Xaver Auer, dirigir o curso "Da Cor à sua Utilização", onde analisou diferentes áreas de estudo relacionadas com a cor e refletiu sobre o seu impacto a nível psicológico, demonstrando como o conhecimento aprofundado das teorias da cor permite a melhoria na sua aplicação, quer em interiores e ambientes distintos, quer na indústria, como é o caso paradigmático da indústria têxtil.
Os três cursos vieram a conhecer edição em livro, sob a chancela do Instituto Nacional de Investigação Industrial – Núcleo de Design Industrial, mas apenas com publicação em 1975.
MHS
Modelo 642 Visiere (1970)
Candeeiro de chão ou de mesa do arquitecto e designer italiano Sergio Asti para a empresa Martinelli Luce.
642 Visiere Model (1970)
Rare floor or table lamp by the Italian architect and designer Sergio Asti for Martinelli Luce.
1st FORTNIGHT OF INDUSTRIAL AESTHETICS COURSES – 1966/1967
Succeeding the 1st Fortnight of Industrial Aesthetics, in 1966 and 1967, the I.N.I.I.'s Art and Industrial Architecture Nucleus promoted courses in complementary fields for the subject of industrial design, having two of the lecturers of the Fortnight.
The first one was the architect and designer Sergio Asti that, together with a monitor from London's Council of Industrial Design and with help of the British Institute of Lisbon, taught two courses in April 1966, respectively, "About Appliances " and "About the furniture piece", courses with 20 hours duration, for designers and experts with higher positions in enterprises, with a maximum of twenty participants.
The following year the colour expert Xaver Auer, conducted the course "From colour to its use", which examined different areas of study related to colour and thought about its impact on a psychological level, showing how in-depth knowledge of the theories of colour allows the improvement in its application, either in indoor spaces and distinct environments, or in the industry, like the paradigmatic case of the textile industry.
The three courses were edited in a book, under the seal of the National Institute of Industrial Research – Industrial Design Nucleus, but was only published in 1975.
MHS
AS (transl.)


© 2014 PTDC/EAT-HAT/121601/2010
© 2014 WEBSITE & GRAPHIC DESIGN BY ANJOOM SATAR | IMAGE ED. BY MÁRCIA GOMES | COL. EMANUEL COSTA